3.5" Paring Knife
67 Layer AUS10V Japanese Damascus Steel
Rivaling the chef knife for the most essential blade, the paring knife is your versatile sidekick of the kitchen.

Unlike most other knives which are used solely on a cutting board, the paring knife is able to be used on handheld food items.

Peeling and coring fruits and vegetables are it's forte. Ever try peeling a grape with a 10'' chef knife? For the paring knife, this is a breeze.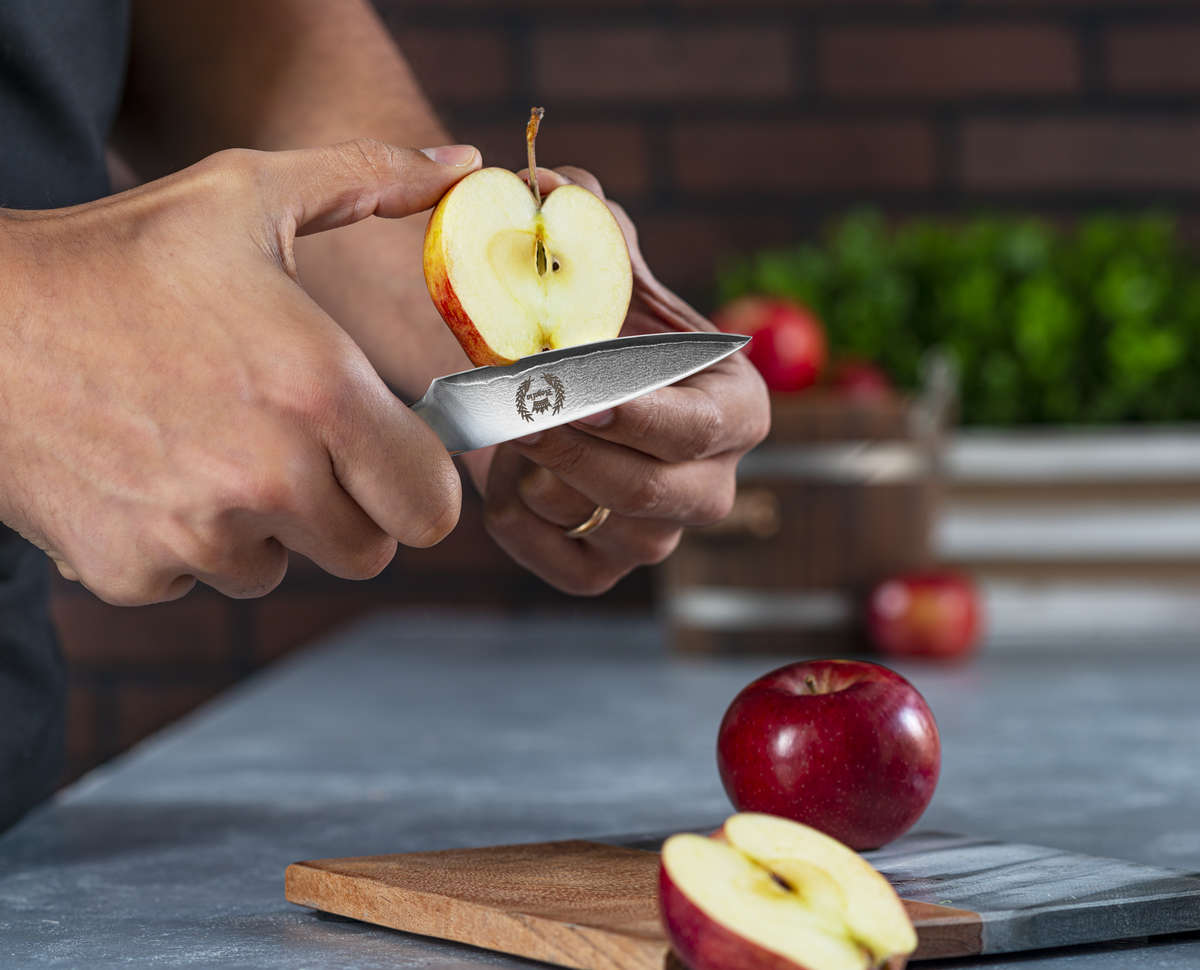 Pairing Knife Specialties
Deveining shrimp
Removing seeds and membranes from chiles
Slicing cheeses
Thinly slicing cured sausages such as salami or pepperoni
Cutting corn off a cob
Removing the eyes from a potato while leaving the skin
Finely slicing small objects such as grapes and strawberries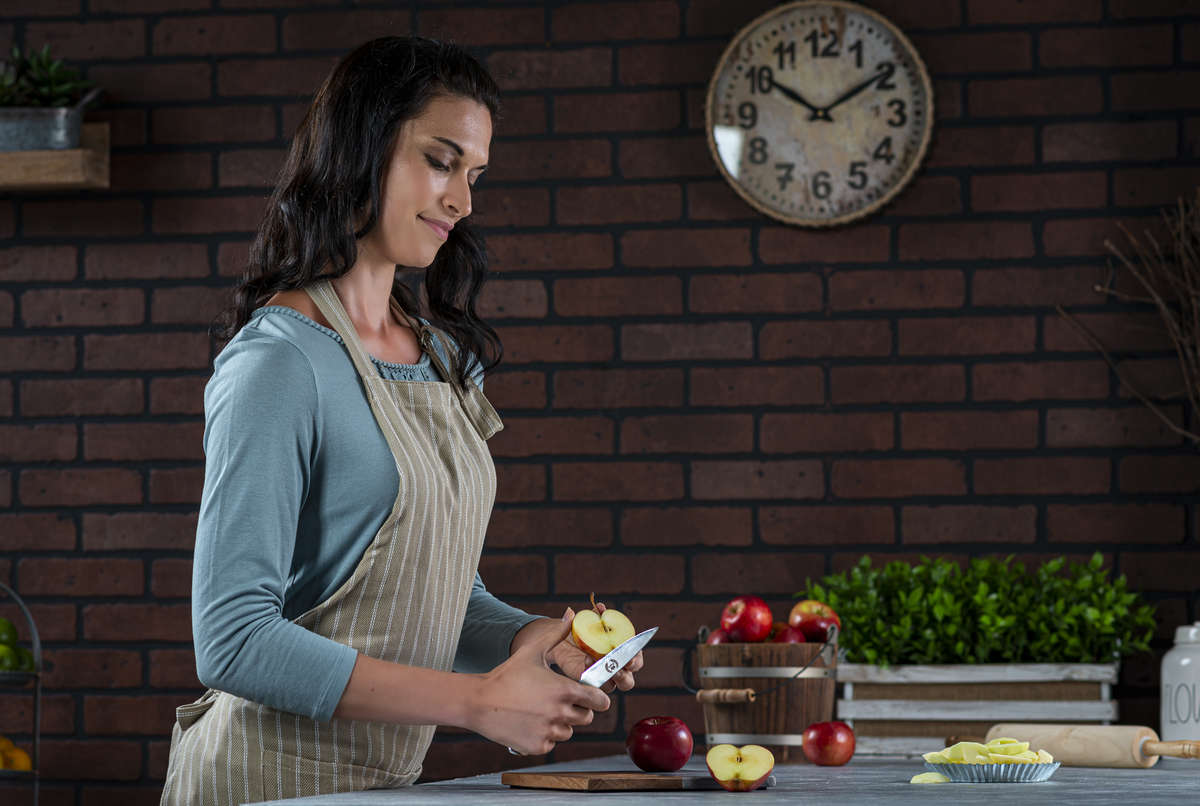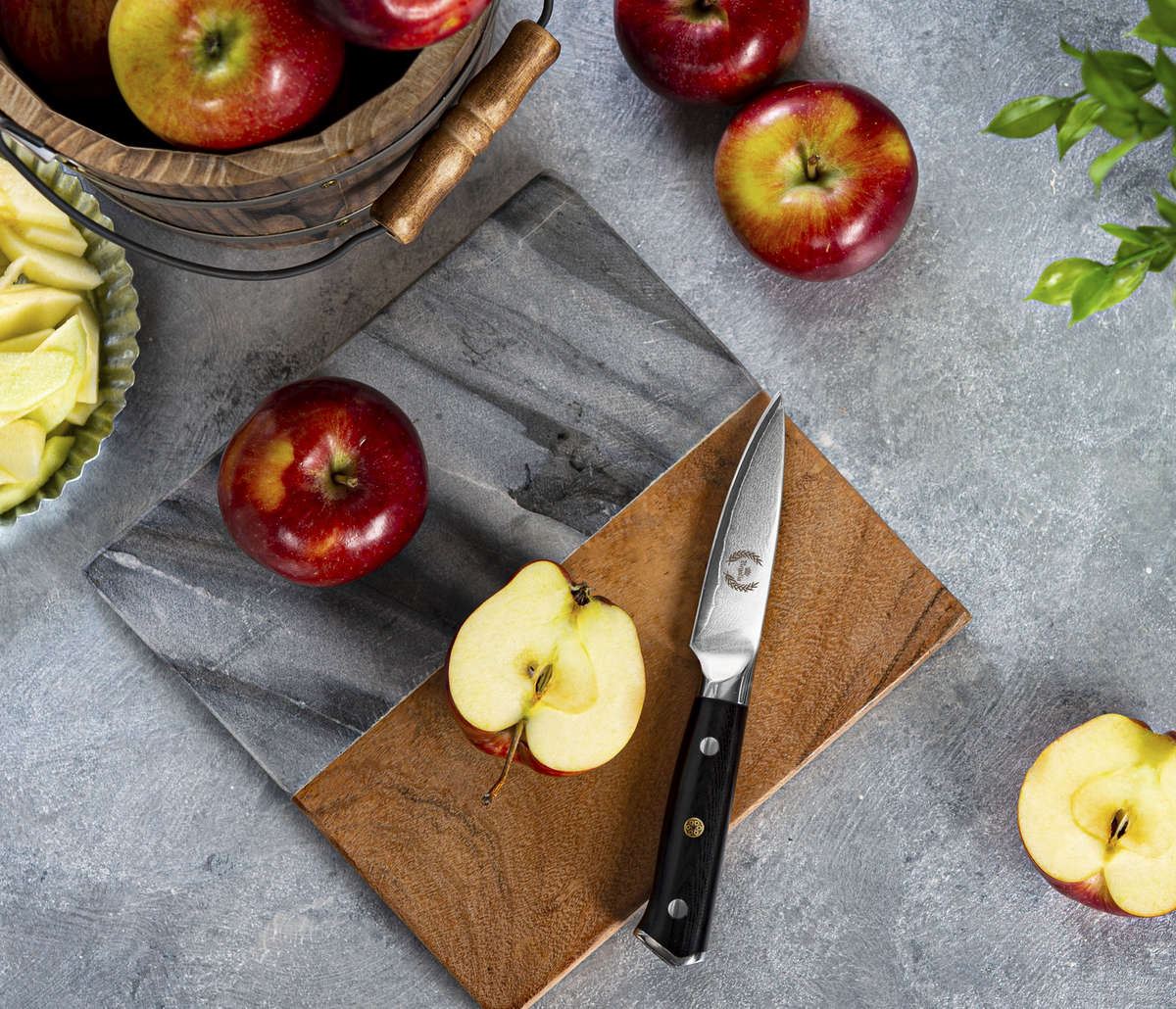 Regalia has conducted exhaustive studies across the globe and gleaned the finest materials, most sophisticated bladesmithing techniques, and most cutting edge designs to come up with the perfect 3.5 inch paring knife.


Regalia's studies have revealed the ideal size, shape, and structure and we've combined these findings into one knife to bring you the most advanced paring knife ever conceived.
Specifications:
Blade Length: 3 1/2 Inches
Overall Length: 7 1/2 Inches
Blade Spine Thickness: 1.5mm
Weight: 3.5oz
Steel: Japanese AUS10V w/67 Layers of Damascus Steel
Handle: Ergonomically designed G10 Garolite
Tang: Full-Tang (Blade steel continues extends to end of handle)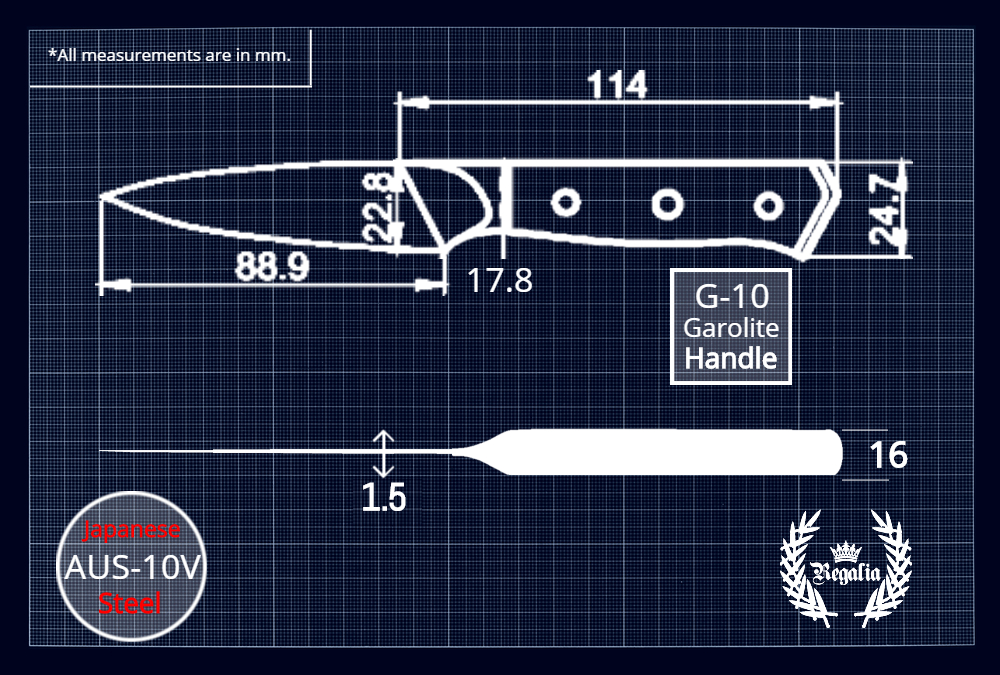 Regalia is proud to present the Emperor Series. Each Regalia Emperor Series knife is the culmination of a 60-day process of meticulous metallurgical mastery.



Featuring a cutting core forged from the finest AUS10V Japanese steel with an unbelievable 62+ on the Rockwell hardness scale for ultimate edge retention- that's hard core steel!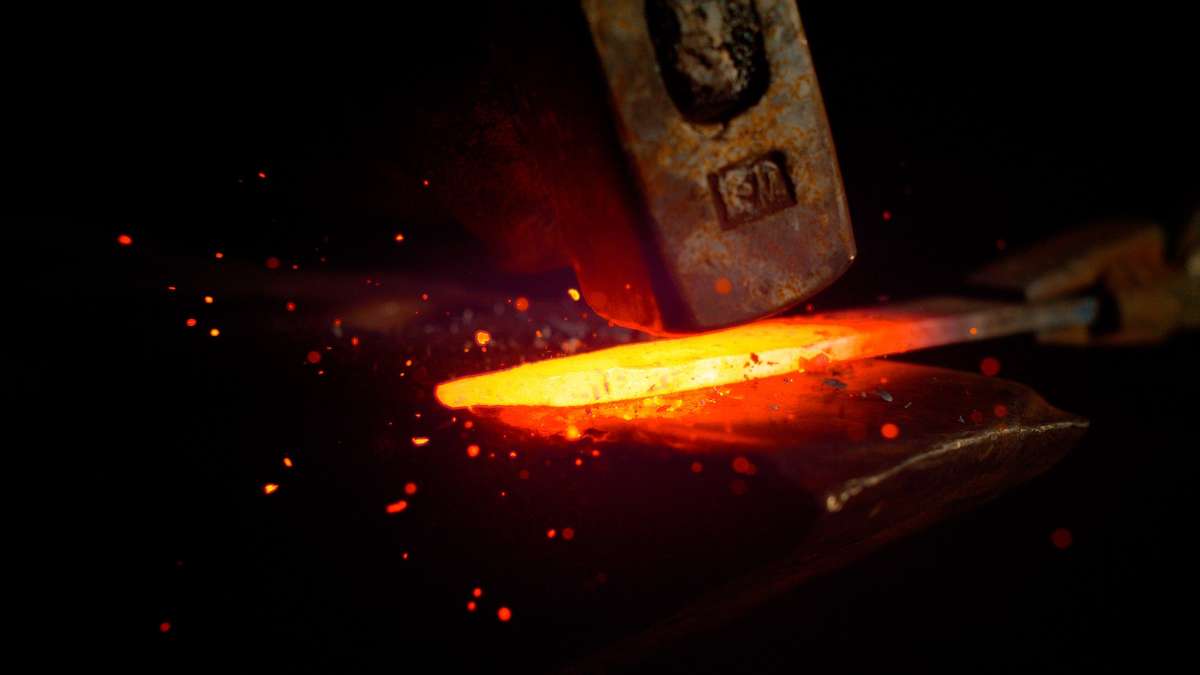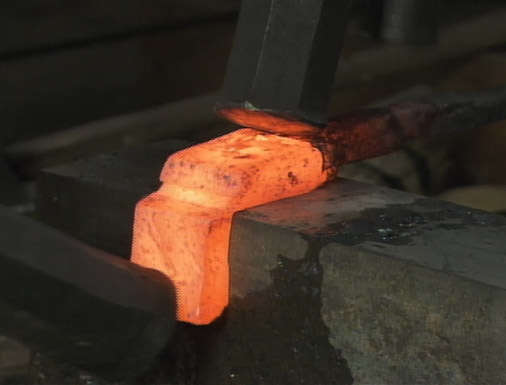 Encompassing it's core are 66 layers of high-carbon stainless Damascus steel cladding to shield against corrosion, stains, and rust while giving the blade its magnificent rolling wave Damascus pattern, which is unique to every knife.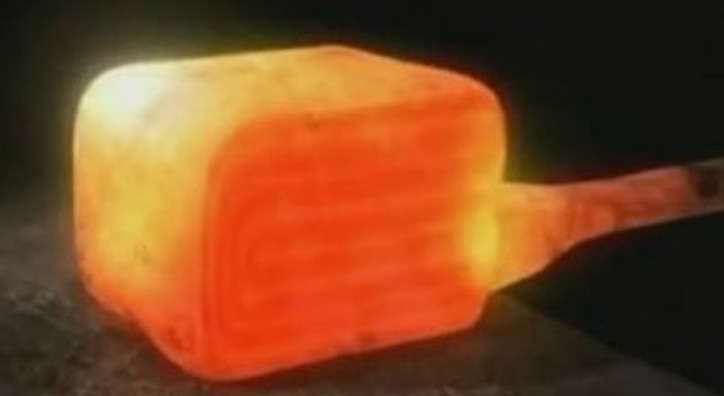 Vacuum heat treatment removes low temperature by-products , resulting in higher metal purity and an elimination of defects, while precision cryogenic hardening with liquid nitrogen quenching, improves the metal's crystalline structure adding hardness, flexibility, and resilience. All this, to bring you an incredibly solid, durable, and longer lasting blade.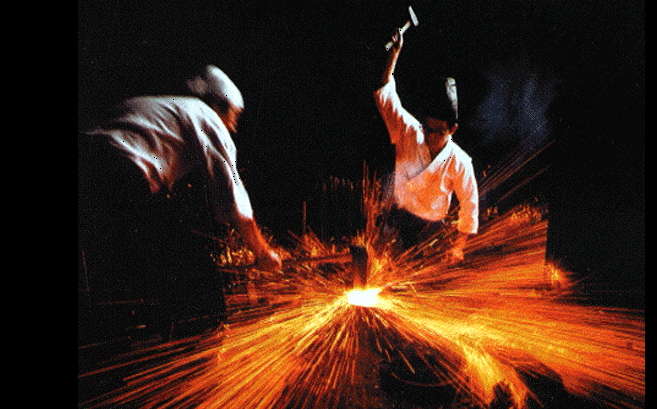 Every Regalia Emperor Series blade is hand-finished to a brutally sharp 8-12 degree edge in the traditional 3-stage Honbazuke sharpening method. It's been well established that a sharper blade is actually safer and this mirror-polished finish results in a surgical scalpel-like sharpness to allow clean and easy cuts every time.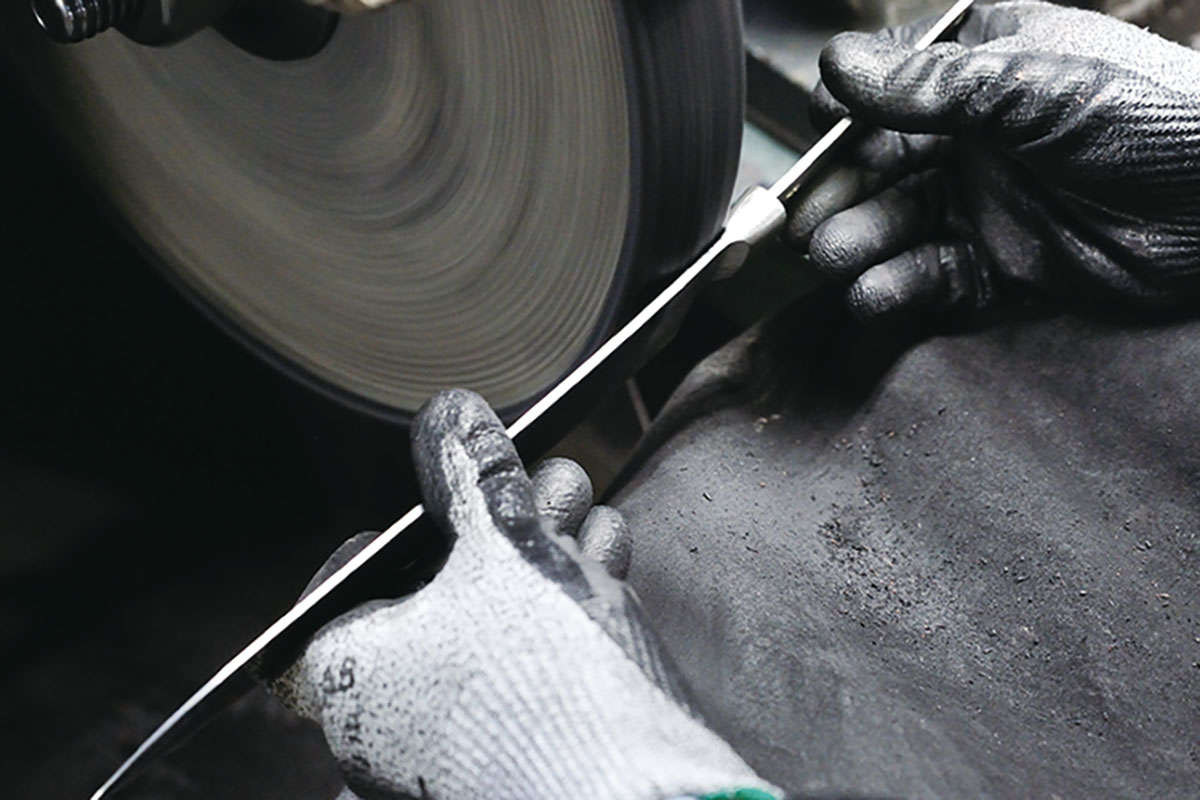 The blade may be the "business end" of a knife, but the handle is your home.
The Regalia Emperor Series is a dream home, engineered with luxury and comfort in mind. A smooth angled and tapered bolster encourages the ideal pinch-grip hand positioning. The stunning hand-polished G-10 Garolite handle is non-porous, waterproof, cold and heat resistant, anti-bacterial and anti-germ.

Endowed with its signature angled end cap, the knife attains absolute zeroed balance at the knife's natural pinch point. Robustly triple riveted to stand the test of time, adorning the handle is a mosaic center pin which crowns the Emperor Series with regal splendor.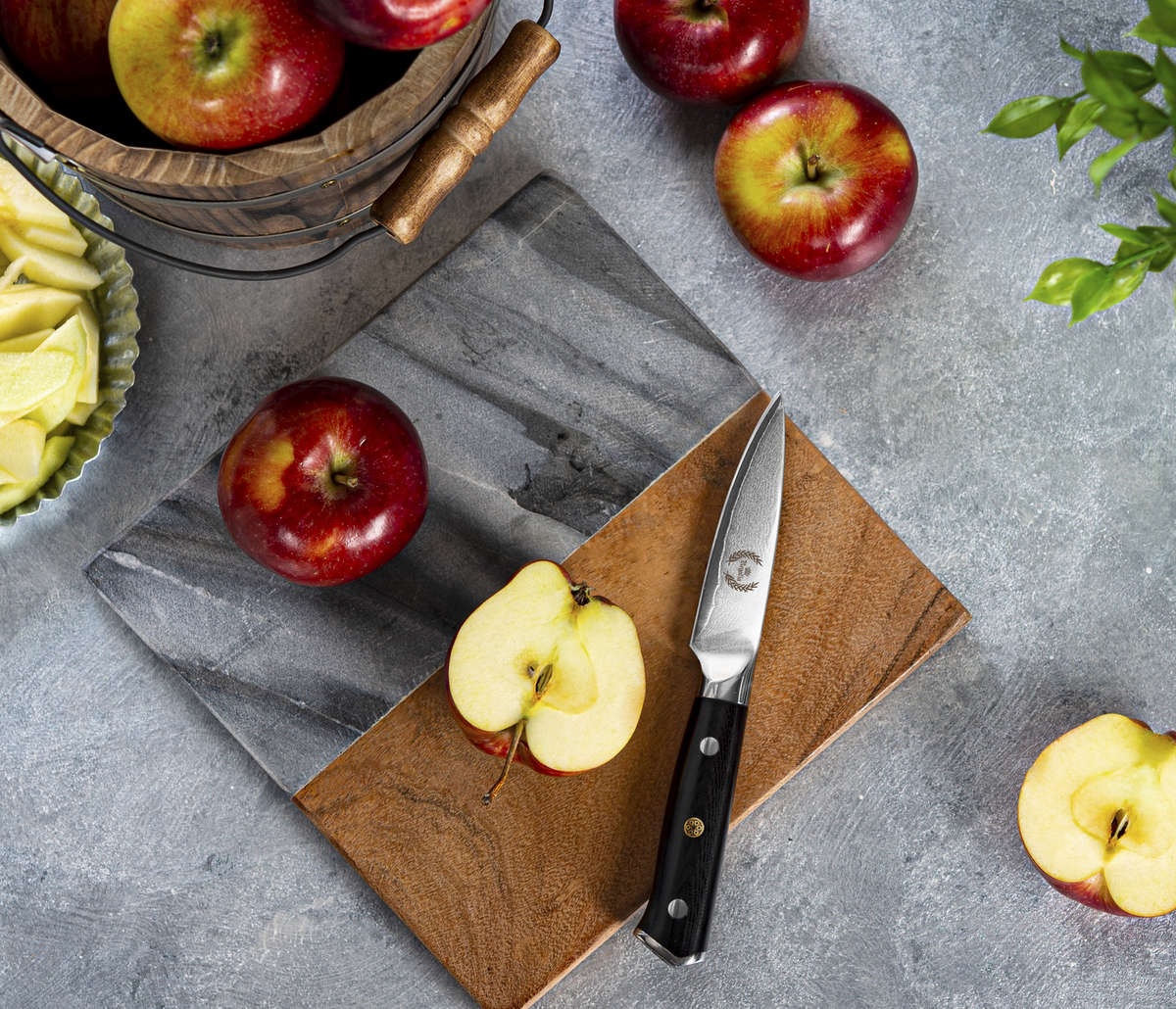 Prefer To Check out on Amazon.com?
Regalia is Proud To Partner with Amazon.com
If you would rather check out on Amazon, please click the link to be redirected.
Click Below To Enlarge
At Regalia, we build knives to last, and stand behind our products. 
Each purchased Regalia knife comes with:
Lifetime Service Guarantee; We will service your Regalia knives free for life.
Money back guarantee that your knife is not defective.
Complementary life-time sharpening service. Simply send us the knife, and we will sharpen, absolutely for free!


Free Shipping & Returns
Regaliaknives.com offers the easiest, most hassle-free shipping and return policy in the industry.
Free Priority Rate Shipping: We offer free Priority Rate shipping (up to 3 business days) to the 48 contiguous United States on orders over $49. "Business Days" do not include weekends or holidays. Estimated delivery date will be shown when selecting your shipping method during checkout.
Alaska & Hawaii: Shipping is available to Both Alaska and Hawaii at a reduced rate. Please proceed to check out to check rates.

Canada: We also ship to Canada at a discounted rate. Please proceed to checkout to see your final landed cost. You will be able to review your order total before submitting your order.
International Shipping: We offer shipping to most countries. Please check all applicable customs requirements as we take no responsibility for customs or duties. Check shipping rates during check out.
Order Cancelation: If for any reason you would like to cancel your order prior to shipping, please email us at Info@Regaliaknives.com with your name and order number. We will refund your payment right away. Please allow up to seven days for the refund to be reflected in your account.
Free Returns: Our free zero-hassle return policy means that you buy risk free! If within 30 days, you are not completely satisfied with your purchase, return it free of charge and get a full refund. Free returns apply within the continental United States. For all other locations we offer a full 30-day refund policy however the customer must bear the cost of the return shipping. To initiate a return, please contact us at Info@Regaliaknives.com.
100% Lifetime Guarentee: Even after 30 days we stand behind the quality of our products. If at anytime in the future, your item is found to be defective, we will either refund or replace it for no cost to you.